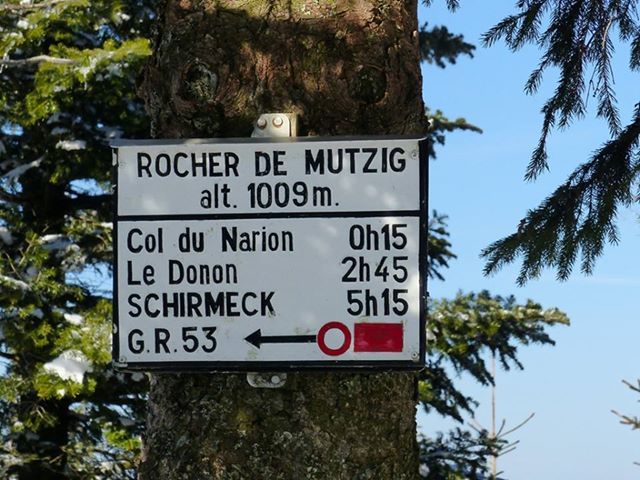 The Club Vosgien was founded in 1872 by Richard Stieve, a magistrate at the High Court of Saverne. The constitution set out its aim of making access easier to the Vosges region and of increasing visitor numbers. The Club sought to share knowledge of the mountain range, its history and natural riches. The Club Vosgien was organised into local associations with five departmental associations and seven districts. It achieved the impressive task of marking out trails to help give unity and coherence to all the mountain range. The association experienced the ups and downs of the turbulent history of Alsace, where the mountains were the scene of fighting in each war, leaving behind deep scars. Today, the Club Vosgien can boast some 34,000 members. It is the main player in promoting hiking in the Vosges mountains and taking care of the quality of markings.
Visit the Club Vosgien website www.club-vosgien.eu
The Club Vosgien pictograms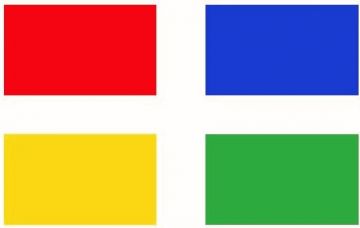 THE RECTANGLE
The trails marked out with a rectangle in a single colour criss-cross the Vosges region from north to south and include the major trails. The red rectangle is used for the markings on the GR® 53 – 5 trail.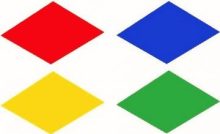 THE DIAMOND
The departmental and cross-border trails, plus trails around a town or village, are marked out with diamond shapes. Duration: 1 week or more.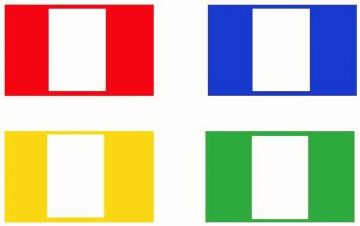 RECTANGLES WITH A WHITE SLASH
Rectangles with a white slash are used at the start of a trail marked with a rectangle or a diamond of the same colour.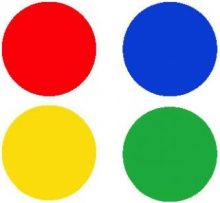 THE DISC
The disc is used for circular trails lasting a half day or more but are sometimes also used for unidirectional trails.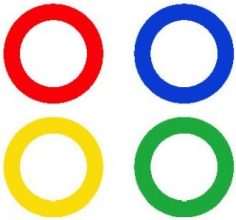 THE RING
Rings are used for circular trails taking no more than 3 to 4 hours to complete (1/2 day).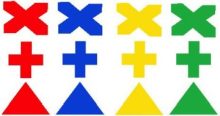 THE TRIPOD - THE CROSS - THE TRIANGLE
They are used to mark out connecting trails and small local trails.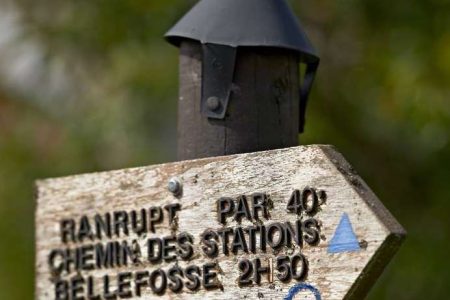 SIGNPOSTS
These signposts, like road signs, point out the way to hikers and the different stages with walking time shown in hours. The various places included in the same trail are shown from top to bottom.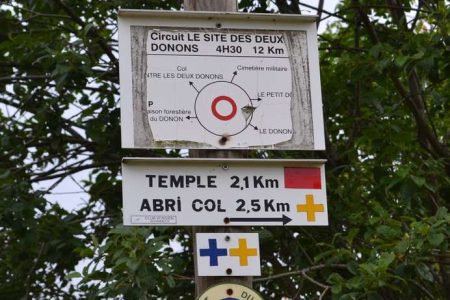 TRAIL SIGNS
These signs are placed at the start of a trail. They describe the details of the trail in symbols. They inform hikers about the name of the trail, the duration (in hours and minutes), as well as various places along the way.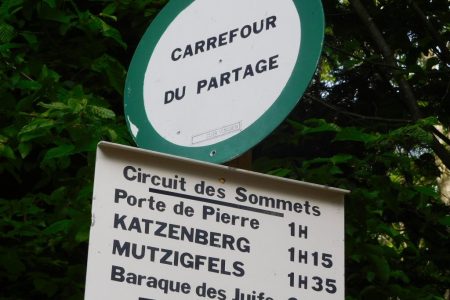 PLACE-NAME SIGNS
These are round signs with a green border (25 mm), giving information about the name of the place and the attitude.